News of the week
Monica Thors Harness Racing Stable / Feline Division
Belated New Year 2013 Greetings from Monica Thors Animal Rescue Inc. and Happy St. Patrick's Day from harness racing documentary film "I Am, A Harness Racing Horse."
3-27-2013
March 2013
3-26-2013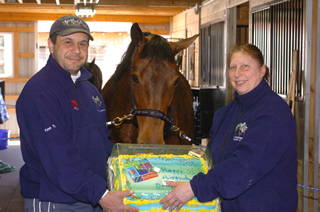 Donna and Umut Hazar birthdays,
with Harness Racing Horse American Rose Lee
First Fan Club Member
3-4-2013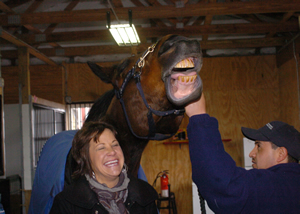 Pleasure Me , announces his first visitor and number one Fan Club member , Beth Sobyak, http://www.primepay.com/
Caribbean Paradise , Harness Racing Horse , the sweetheart in the film trailer Happy Valentines to everyone from ''I Am, A Harness Racing Horse'' also now has Beth Sobyak as her Fan Club member number one.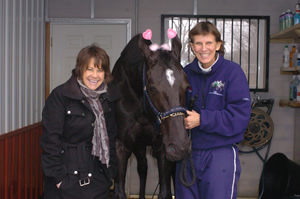 Cedar Lane Feeds
1-27-2013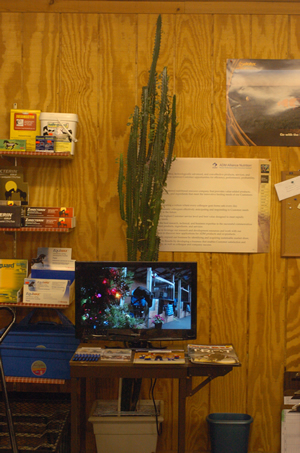 Day one of a screening station at Cedar Lane Feed at Elmer NJ , Thank you for the family Brooks, owner and operator of Cedar Lane Feeds.
Here feed store customers can enjoy and learn about and view the Harness Racing Documentary film ''I Am, A Harness Racing Horse , Happy Holidays From ''I Am, A Harness Racing Horse'', Merry Christmas from Monica Thors Feline Division and Merry Christmas from Harness Racing Horse'' Carribean Paradise .
NJ Racing Commission licenses
1-29-2013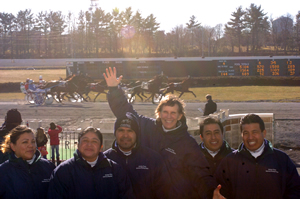 Proud to have our NJ Racing commission licenses, so that we can work within the Harness Racing sport in New Jersey, like getting a drivers license to drive a car, but this is to be able to work with Harness Racing Horses in New Jersey, we are very happy. Monica Thors Harness Racing Stables.
Donations to Finally Home Farm
1-24-2013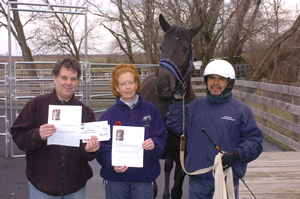 Donation from Monica Thors Harness Racing Stable and all employees , Monica Thors feline division and all employees, to Finally Home Farm who is a home to over 150 cats and over 9 horses, one goat and several dogs.


In memory of Martin Luther King , Jr
1-21-2013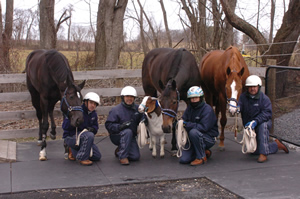 Memorial to Signe
1-12-2013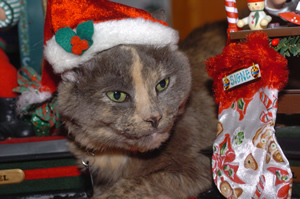 In memory of our most wonderful , beautiful , rescue cat ,Signe , that we will dearly miss. We dedicated '' Margarita , one fair Lady '' a Harness Racing wonderful beautifully written childrens book, to the veterinary hospital where she lived her last two days .
This will make Signe a reminder of our mission this year, to market and promote Harness Racing, in places we spend time outside of the Harness Racing sport. Please do the same.